Exporting
You can export the templates to files by choosing File > Export > PDF/DXF/PNG.... Unfolder supports 3 different formats:
PDF: A vector format. All the pages are contained in a single .pdf file.
PNG: A bitmap format. Each page writes to an individual .png file.
DXF: A CAD data format. You can use this format if you want to edit the template in other CAD software. Note that the textures and linestyles are not contained in the .dxf file.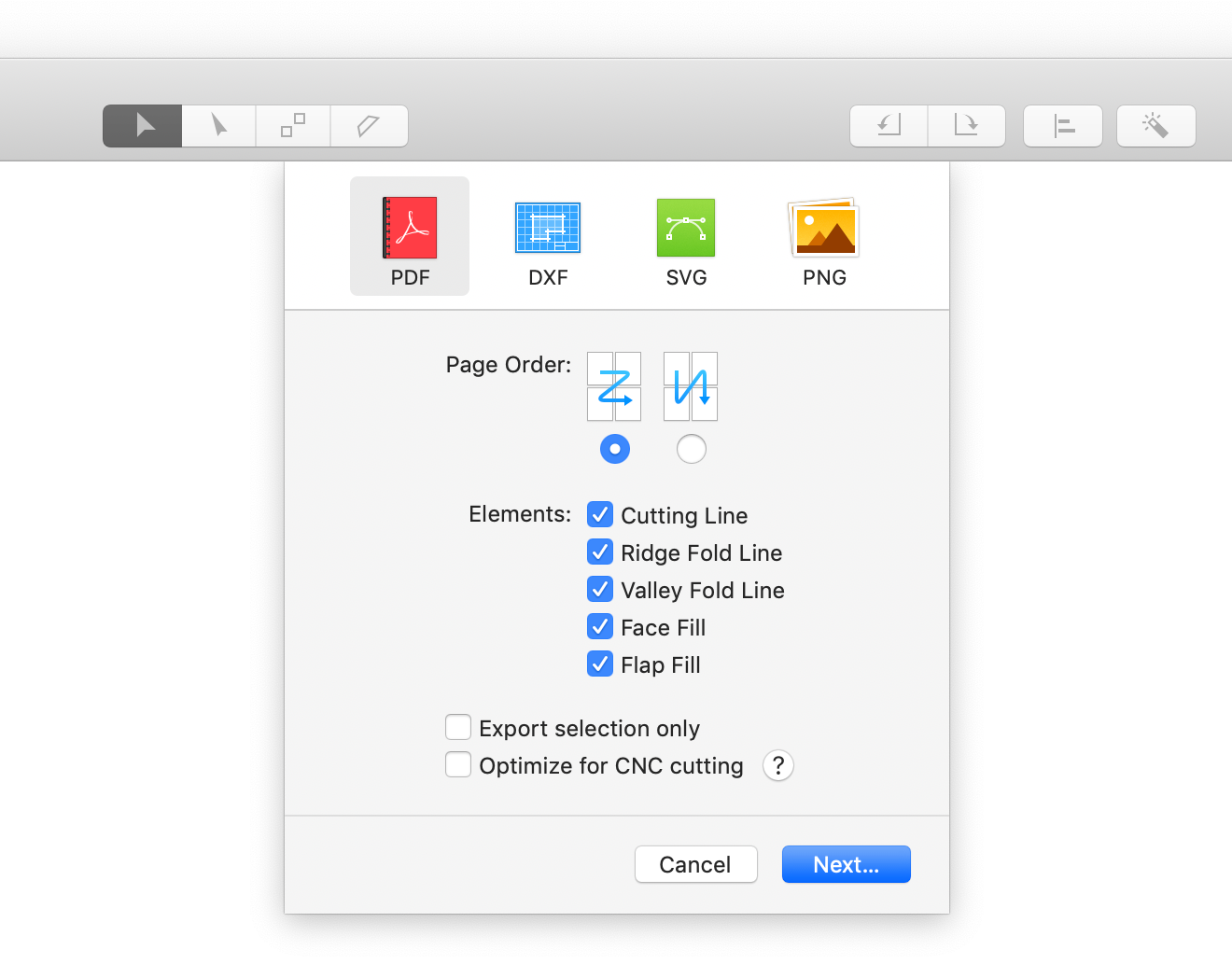 Styling
Preferences